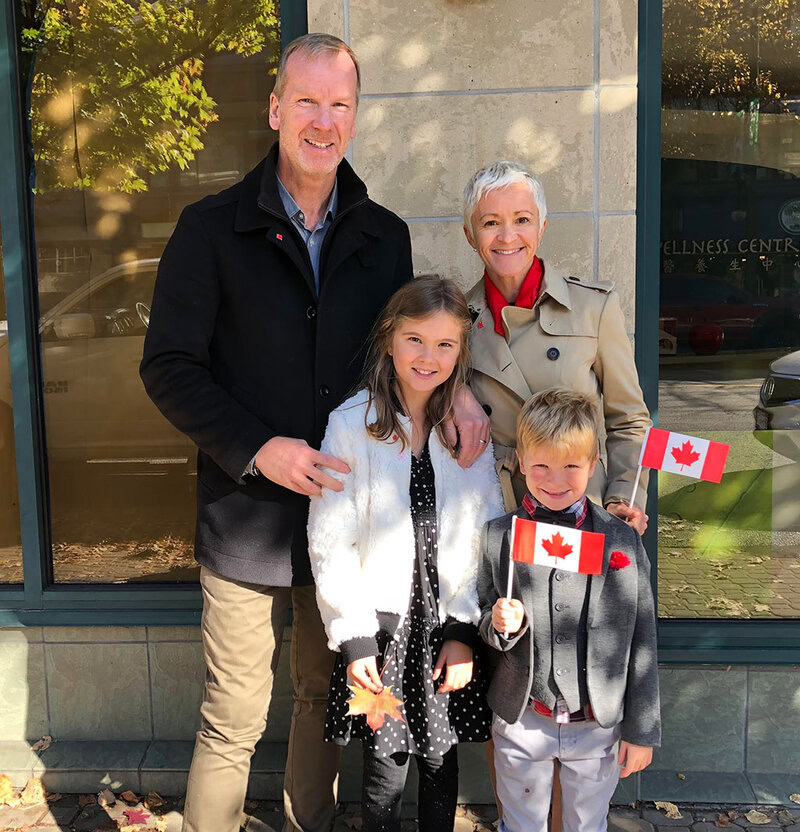 Dr. Esta Bovill MD PhD FRCS FRCSC is Board Certified in Plastic Surgery by both the Royal Colleges of Surgeons of Canada, and of England. Based in Vancouver, her special interests are cosmetic surgery of the breasts and body, and reconstructive surgery for breast cancer, facial and hand injuries.
Regardless of whether surgery is cosmetic or reconstructive, Dr. Bovill's practice philosophy combines a genuine and compassionate nature with extensive surgical experience and is centered on providing individualized, beautiful yet natural and long-lasting results of the breasts, body and face. Her intention is to provide state of the art knowledge, experience and expertise to enable patients to make the best decisions about their bodies.
An MD PhD, Dr Bovill was trained in London and Oxford, England prior to specialist breast surgery Fellowships in Canada. She is now Associate Clinical Professor on Faculty at the University of British Columbia. A dedicated surgical teacher, she is former Director of Undergraduate Plastic Surgery and now Medical Director of the UBC Resident Cosmetic Clinic.
As part of the world renowned UBC Breast Reconstruction Program, her specialist reconstructive interest lies in caring especially for breast cancer patients. Dr. Bovill offers women the latest techniques in breast cancer reconstruction including using sophisticated microsurgical techniques to reconstruct the breast using the body's own tissue, avoiding sacrifice of major muscles of the body.
A mother of two young children herself, Dr. Bovill has a special interest in a variety of "Mommy make-overs" to rejuvenate the breasts, abdomen and body of women who have had children and who wish to regain their pre-pregnancy form. With a rare combination of female perspective, specialist fellowship training and extensive experience, she is also best positioned to offer cosmetic breast surgery, including breast augmentation, breast lift, breast reduction and complex revision breast surgery.
Dr. Bovill is passionate about access to reconstructive surgery for all suitable patients and has trained surgeons in the UK, Canada, and Uganda. She is a medical expert for CBC News, an invited guest speaker at meetings on both sides of the Atlantic and an editorial consultant for the Canadian Journal of Plastic Surgery. She has published multiple journal articles and a book chapter on plastic surgery, presented clinical papers at national and international scientific meetings, and has won several research awards
Outside of surgery, Dr. Bovill tries to maintain life balance with exercise,  which also helps her keep up with her small children. She is a former pro-cyclist, and continues to race as an elite, giving her the chance to help foster the advancement of women in sport as a mentor. She most recently held the Masters' World and Canadian Championship Road titles in 2021.
As a less competent runner, she nevertheless completed the "Marathon des Sables", across the Sahara, the Toughest Footrace on Earth (Discovery Channel) running for the CBCF.
As a former pro athlete, Dr Bovill understands the importance (and challenges) of maintaining strength and fitness as we get older and ever busier; as such she is best positioned to support her patients in optimizing their physical activity before and after surgery. With her ever-supportive husband, the whole family skis and rides bikes together and she looks forward to the day the kids are also faster than her on a bike.
To learn more about breast cancer awareness and events near you click here.